Once the plugin is installed and activated, go to the new Business Profile page in your WordPress admin area.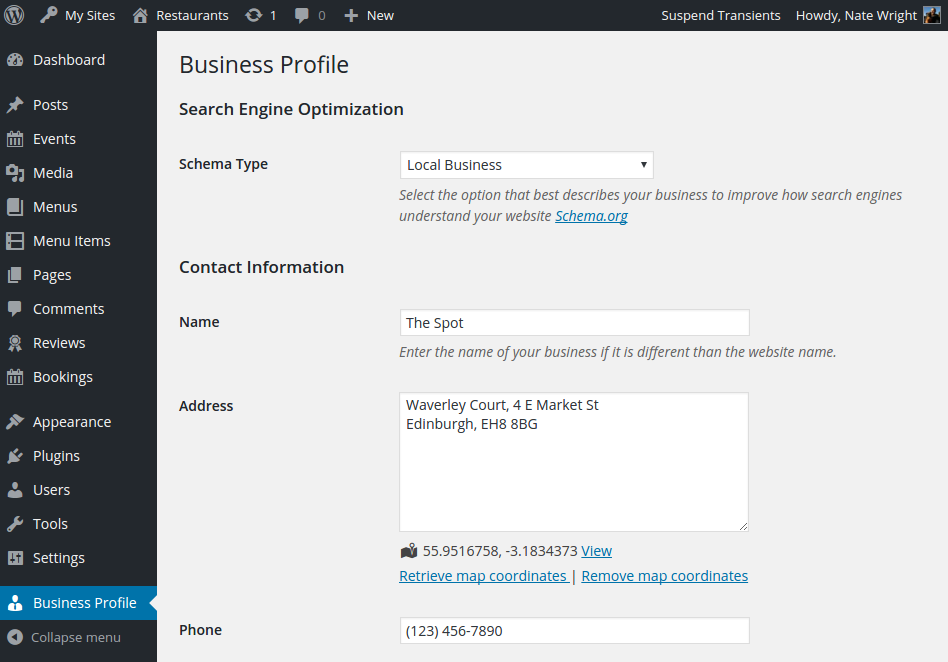 On this page you can enter your business name, contact information and opening hours. You'll also be asked to enter a few details you might not understand. The FAQ explains more details about the Schema Type as well as the Google Maps API Key.
Display your contact card
Business Profile allows you to display these details on any page, post or sidebar.
Add the Contact Card block to any page or post.
Use the [contact-card] shortcode in any page or post. See all the shortcode attributes.
Add the Contact Card widget in any sidebar. You'll find this under Appearance > Widgets.
When you use one of these techniques to display your business profile, it will be printed with Schema.org markup, which allows Google and other search engines to better interpret your business details.