To enter you business information, go to the Settings > Basic page in the plugin admin.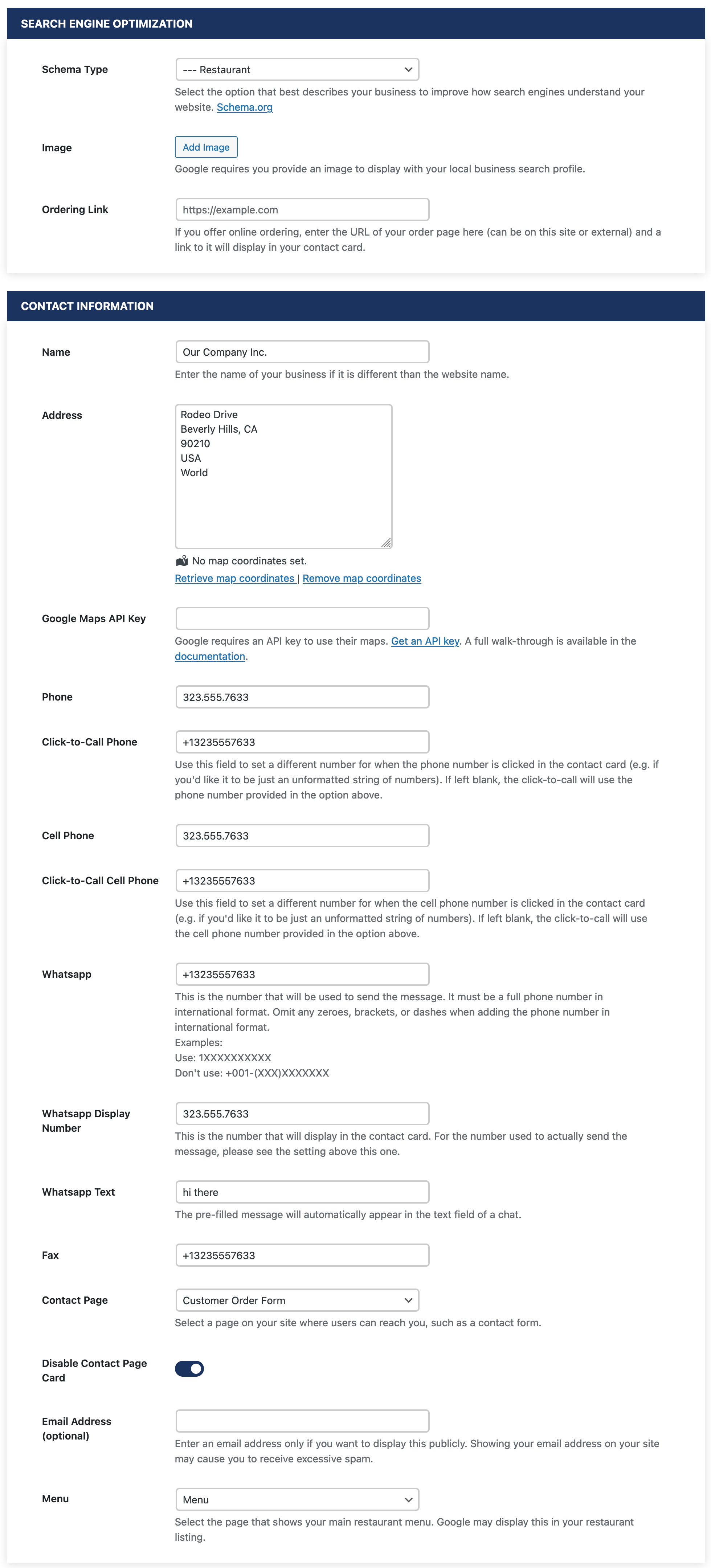 On this page you can enter your business name, location and contact information. You'll also be asked to enter a few details you might not understand. The FAQ explains more details about the Schema Type as well as the Google Maps API Key.
The following video also breaks down each setting available on this page:
Five Star Restaurant Manager Mobile App
You can also update your business info directly in the Five Star Restaurant Manage Mobile App. For more info about this, please see here.