When you create or edit a Menu Item with the premium version, you'll see a panel for highlighting this item as On Sale, Special Offer or Featured.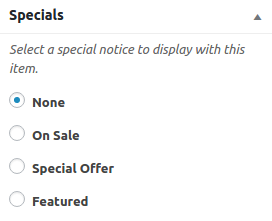 This option will display a prominent notice on this menu item with the selected setting.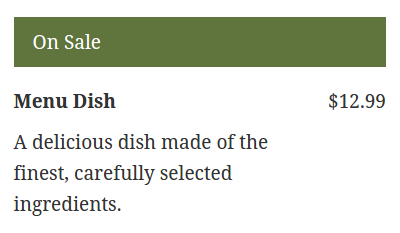 ---
Sales, Features and Specials are only available in the premium version.